Roberto Clemente Foundation
About the Roberto Clemente Foundation
At the Roberto Clemente Foundation, we believe that anyone can be a hero. This isn't just a memorial to a great athlete's memory, it's a living breathing community devoted to "Building Nations of Good."
Our mission is to promote positive change and community engagement through the example and inspiration of Roberto. We believe he would rather be honored with service to the world, rather than simple commemoration.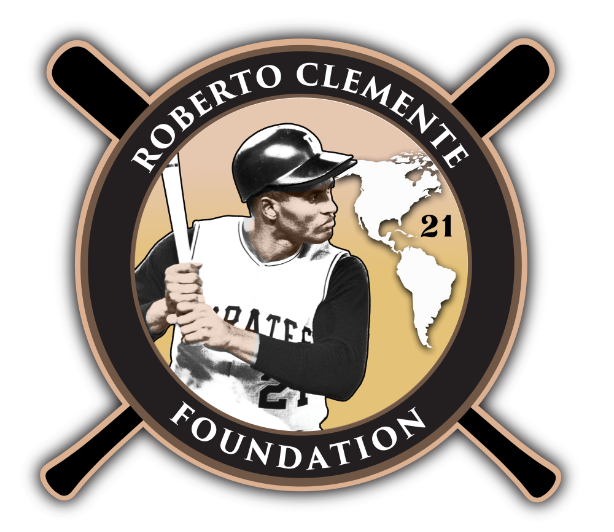 Roberto Clemente Foundation Programs
Community Outreach
Besides baseball, community engagement and outreach were Roberto's passions. He was committed to helping the downtrodden and the suffering, right up to the very moment he left us. Watch this space for updates on the work we're doing to move his mission forward through natural disaster relief and other means of assisting the disadvantaged.
Camps & Clinics
Roberto had a passion for influencing the next generation of greatness both on and off the field. Our clinics are not just skills based workshops but will also point kids to Service Leadership opportunities in their communities and schools.
Clemente Cup
Clemente Cup in the spring of 2016 brought 10 NCAA Division III teams to the island of Puerto Rico to compete during spring break. According to "Meet Puerto Rico", the Clemente Cup was the fifth largest event for the economy of Puerto Rico in 2016, raising over $2 million.

In 2017 and 2018 the Clemente Cup had to be postponed due the aftermath of Hurricane Maria and the repair of some of the venues.
ROBERTO'S MILITARY SERVICE
Clemente enlisted in the U.S. Marine Corps Reserve after the 1958 season and spent six months on active duty at Parris Island, South Carolina and Camp LeJeune, North Carolina. He served until 1964 and was inducted into the Marine Corps Sports Hall of Fame in 2003. In 2018, Roberto was inducted into the Puerto Rico Veteran's Hall of Fame. The Foundation continues in this tradition by honoring and serving those in the armed forces and partnering with them in relief efforts.